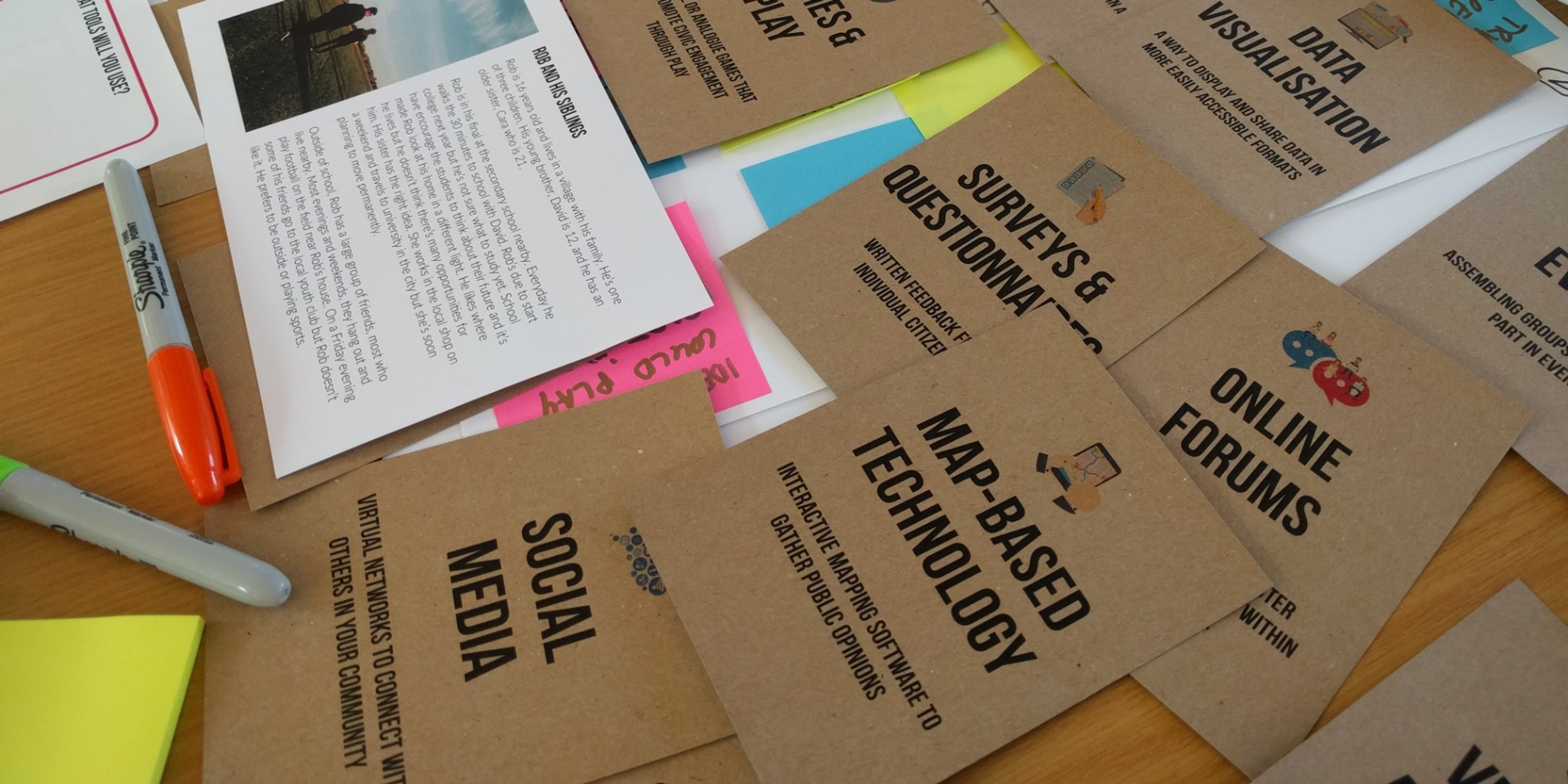 Civic tech and making places
Friday, 7 August 2020
As part of the HCI Summer Festival, Jennifer Manuel and Sean Peacock ran the Civic Tech and Making Places interactive workshop bringing together a range of people to talk about placemaking and the potential to use civic technology which didn't disappoint.
Before the workshop, we wanted to share some of the place-based research from Open Lab to spark discussion. We created the A-Z of Place-Based Research, a crowdsourced slide deck to showcase some of the projects and research already going on.
On the day, around 30 people 'Zoomed in' from all over the world and the workshop brought together academics, students, practitioners, planners, urban designers, councillors and more, to talk about the potential of civic tech and place. We focused the discussion on ways we had all used civic tech in our place-based work, how we could use it in the future, and attempted to think about some concrete next steps, noting it all in the shared GoogleDoc.
Civic tech in place-based research
The first thing that struck us when looking through the outcomes of the workshop was the amount of civic tech already being used and tested within place-based research. There were projects using existing data to explore the current use of the city, projects using sensor kits for citizen science, and research exploring the security and privacy of data and how citizens could donate their data to support decision making. There were interactive tabletop systems used to design workable neighbourhoods, research to improve Building Information Modelling, using Flickr to gather ideas of what makes place, and video as a way to capture stories of place.
Discussing the good and bad of data
It was interesting to see that an important discussion about data was had in almost all of the groups too. Concerns were expressed about the use or misuse of data by authorities and how data-driven decisions can often tell only one story - and, potentially it could be the wrong story.
Particularly in urban planning, many citizens often feel they aren't represented in the policy or decisions made. Suggestions of incorporating stories into the use of data, involving citizens to make sense of data and encouraging citizens to use that data themselves were all key ideas for the future of data.
Thinking critically about tech
There was also a lot of emphasis placed on thinking critically about the use of technology to importantly consider issues of access, equality and social justice. Identifying barriers to technology use was seen as essential to reflecting on who benefits from its use and how we can better design and use technology to promote equality and justice.
In our final activity, we asked ideas for next steps, whether individual or collective action, that could be taken. We were excited to see all of those ideas and hope some have the chance to come to fruition. Some said that they will go away and read up on some new ideas and concepts such as 'place-breaking' and 'hybrid spaces', while others are planning to go back to their colleagues to reflect on the outcomes of the workshop.
We're excited at the possibility of practitioners linking up more to discuss civic tech and place, something which attendees felt was important but currently lacking. We definitely want to continue this conversation and look forward to exploring the future possibilities.