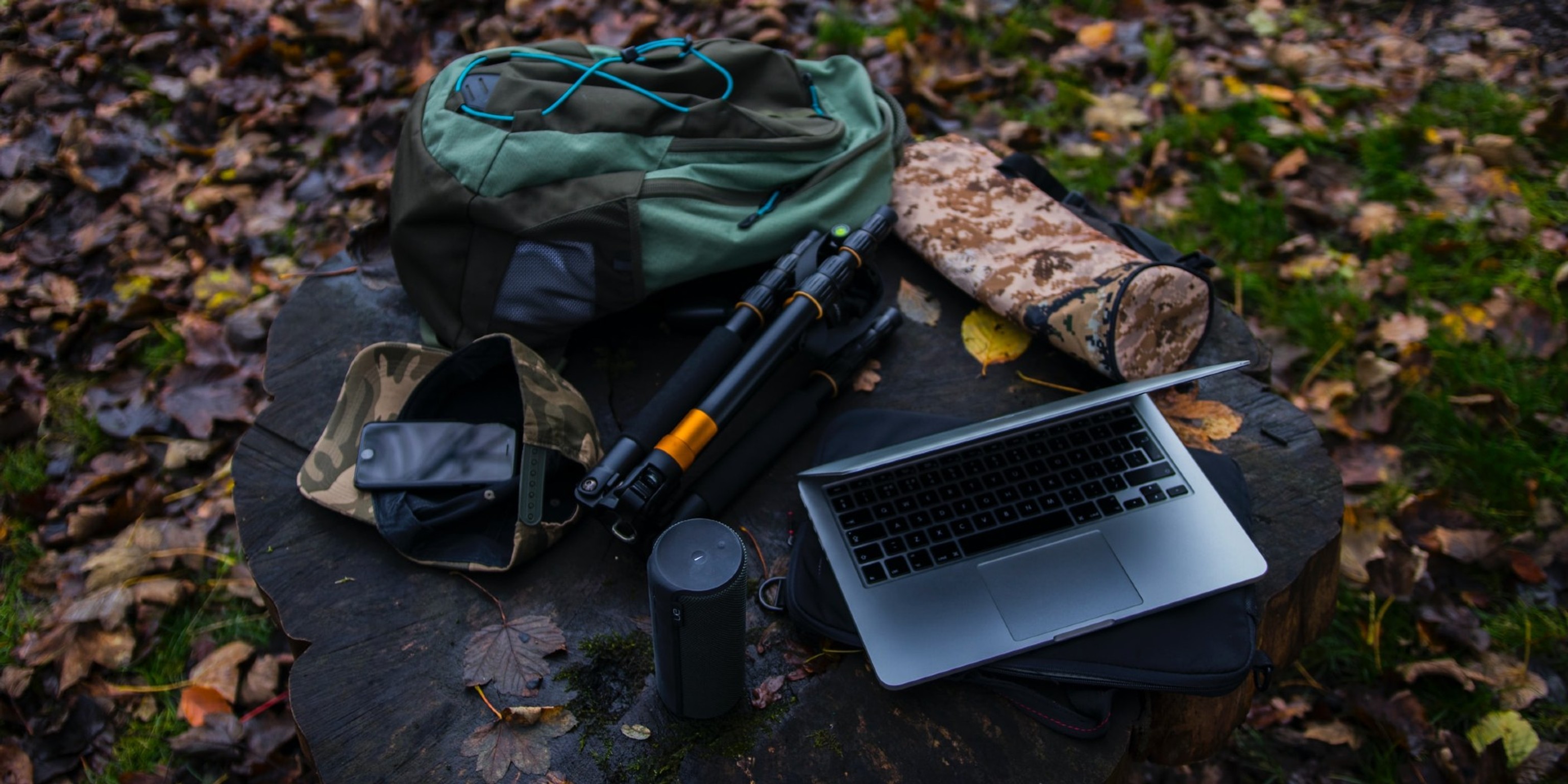 Reflecting on design research in the online wild
Friday, 7 August 2020
As part of the HCI Summer festival, Simon Bowen, Alexander Wilson and Sunil Rodger ran the workshop 'Research in the Online Wild' looking at how you can do public consultation during periods of lockdown and social distancing, here are some of their thoughts.
HCI has a tradition of conducting research in the wild, and of using open and creative approaches to engage people in everyday settings. Such research benefits from serendipitous and naturalistic encounters with those present or passing by. This reality, however, is difficult to achieve in the current circumstances whilst encouraging social distancing and non-essential travel.
To explore this, we ran a workshop during the HCI Summer Festival to engage HCI researchers and practitioners in discussing some potential opportunities.
On Monday, 21 June 2020, we brought together 18 researchers to discuss 'Research in the Online Wild'. The workshop centred on discussing how we might translate such approaches to a locked-down and socially distanced world where social interactions have moved online whilst retaining the spontaneity and naturalism of in-the-wild sessions?
We did this by encouraging participants to reflect on three questions:
What are the important aspects of "in the wild" face-to-face research activities?
What are the challenges of doing this in the "online wild"?
What opportunities do technology and media (in broadest senses) offer to address this?
We were really pleased to have an enthusiastic group of participants from across the globe bringing a diverse range of projects and research interests.
Through group discussions we came up with three important qualities of 'in the wildness': the physicality, materiality and tangibility of design artefacts; place, space, and context of in the wild encounters; and, the value of in-the-wild approaches for engaging with hard to reach people.
From further group discussions, we devised a "manifesto for design research in the online wild" drawing upon the identified qualities.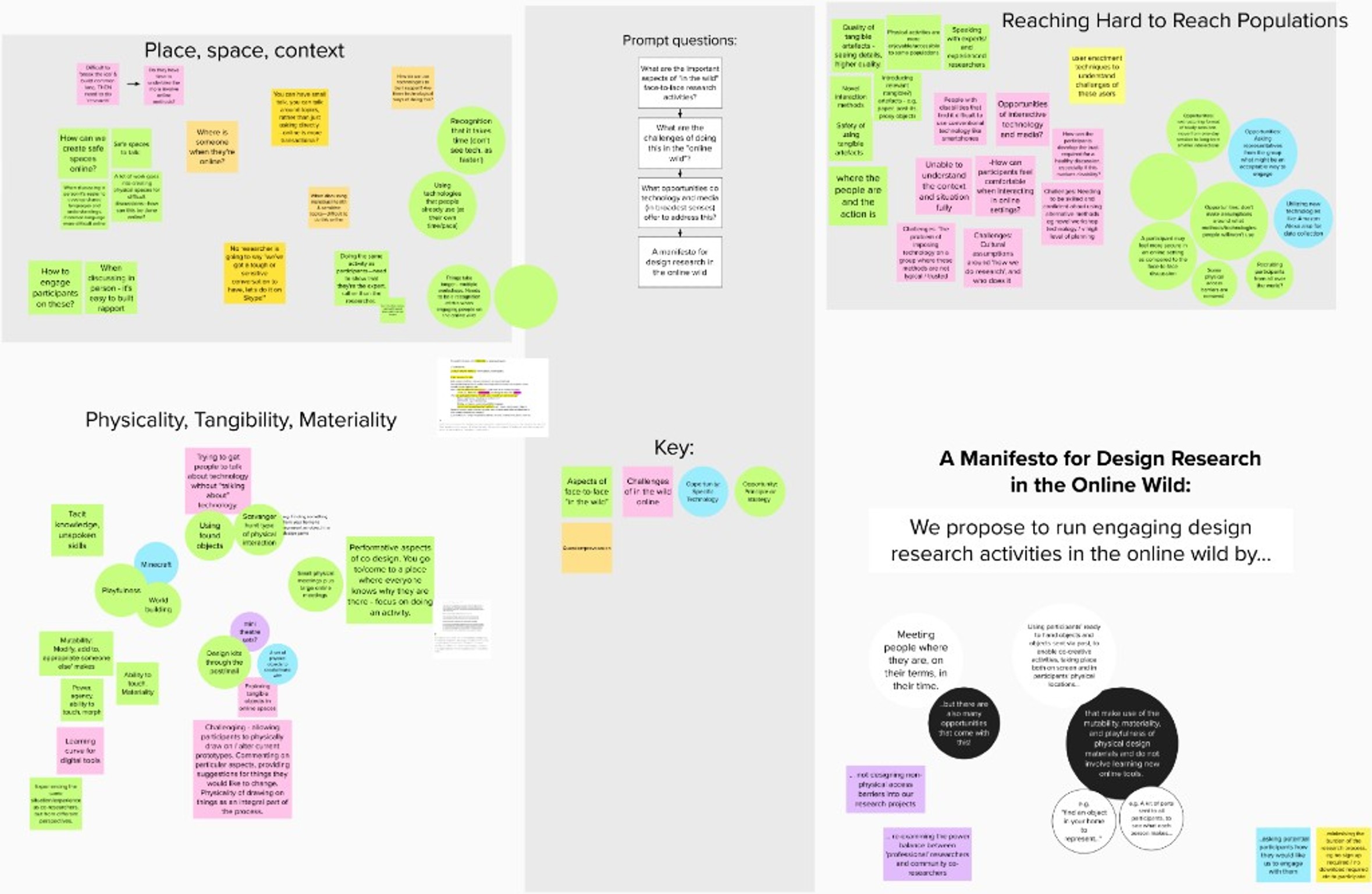 We propose to run engaging design research activities in the online wild by...
...meeting people where they are, on their terms, in their time but there are also many opportunities that come with this!
...using participants' ready to hand objects and objects sent via post, to enable co-creative activities, taking place both on screen and in participants' physical locations... that make use of the mutability, materiality, and playfulness of physical design materials and do not involve learning new online tools.
...asking potential participants how they would like us to engage with them, and minimising the burden of the research process. We will not design non-physical access barriers into our research projects, and re-examine the power balance between 'professional' researchers and community co-researchers.