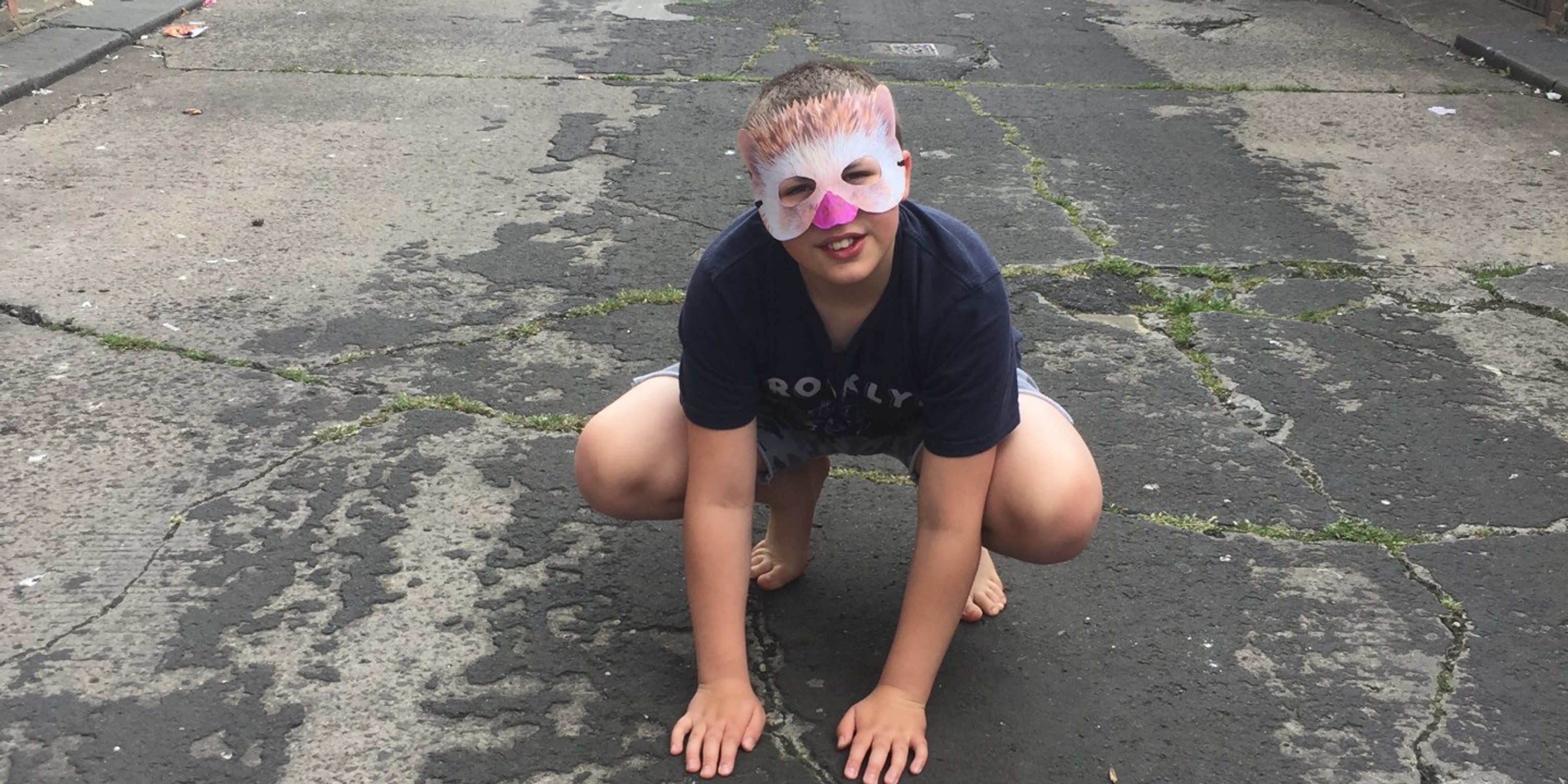 Welcome to the Ministry of Multispecies Communications
Friday, 7 August 2020
Rachel Clarke talks about making the Ministry of Multispecies Communications walk into a virtual one, as part of the HCI summer festival.
In February this year I was in the midst of planning a number of multispecies walks. One in Eindhoven as part of the DIS 2020 conference, the other in London as part of a More-than-Human: data interactions in the smart city project working with City, University of London, Goldsmiths, London School of Communications and Warwick University (part of the EPSRC funded Human Data Interactions Network.)
By the end of March it was clear these walks were not going to happen, at least in the format I had originally intended. Since then I have packed up my office, set-up a new office in the corner of my spare bedroom, moved jobs, and one of my collaborators has headed to Australia to get help with childcare under lockdown. Like many of us, it looked like I was going to have to abandon doing anything at all.
But as a way of forcing myself to think through some of the challenges of social distancing and how I might run these walks differently, I agreed to run a session as part of the HCI Summer Festival at the end of June this year. When I've run the walks before the basic premise has been about bringing communities together to reflect on how their urban environments could be improved to benefit other species and not just humans.
The walks are set in the context of a future scenario where creatures have fled the cities to seek refuge elsewhere. With the help of a fictional government agency The Ministry of Multispecies Communications, I invite people to design and wear masks from different creatures adapted with special communication and sensor capabilities. We then walk around with our masks to consider how spaces could be adapted for these plants, animals and insects, and how changes might benefit some species and not others.
The walks were developed as a response to a workshop in a disused mine in Genk and Hasselt, Belgium as part of the Participatory Design Conference in 2018. Here a group of international interdisciplinary researchers came together to explore how participatory design sensibilities could move beyond efficient smart city responses to managing resources for human benefit to the potential catastrophe of mass species loss.
In re-imagining the walk I Initially thought I could just use Zoom. But at the start of June, like many of us, I was starting to get Zoom fatigue. I decided to experiment with WhatsApp as a familiar platform that can manage different kinds of audio-visual content. I designed a training manual for participants to make their masks, set-up a WhatsApp group and sent an orientation video before we started.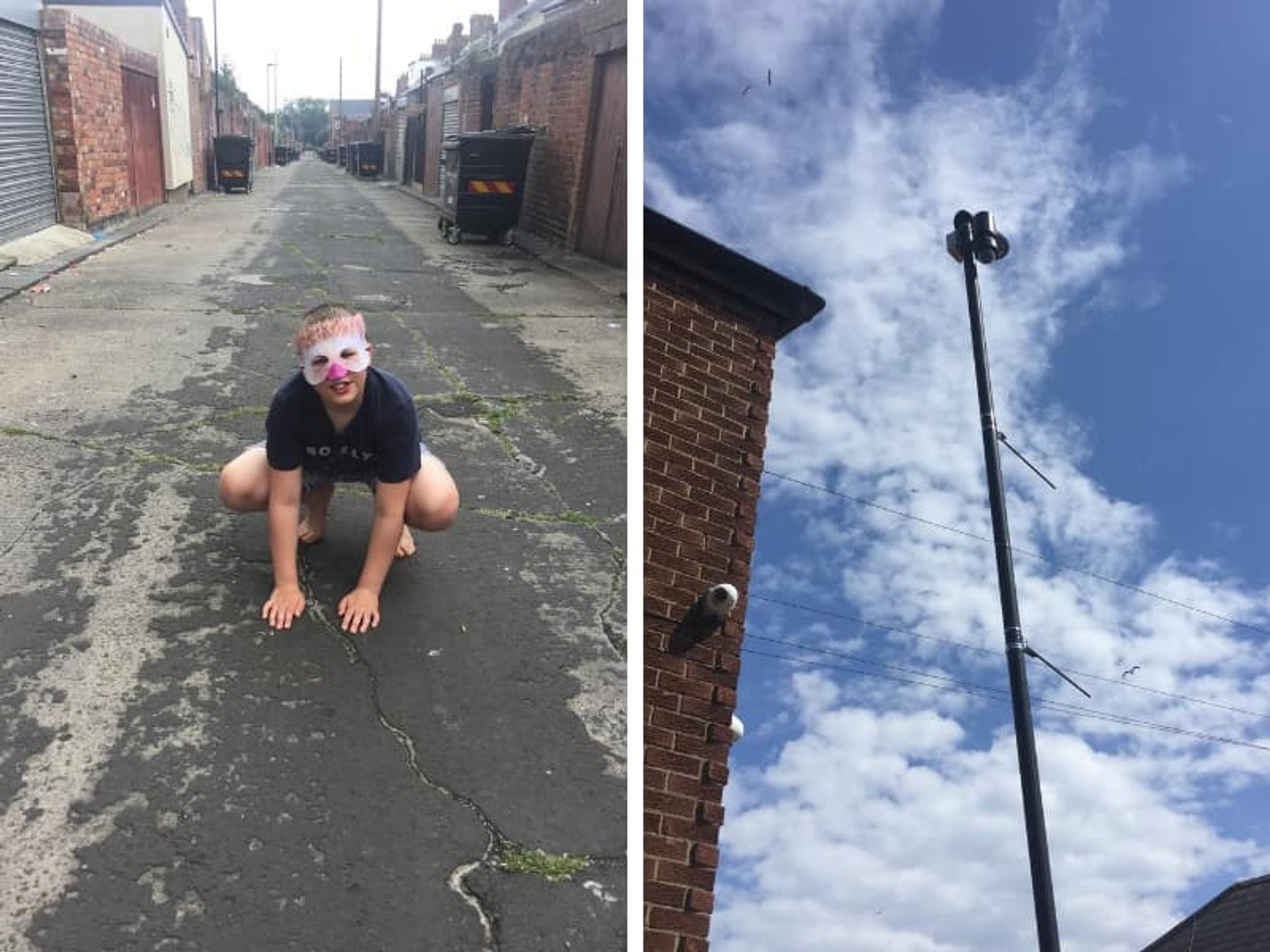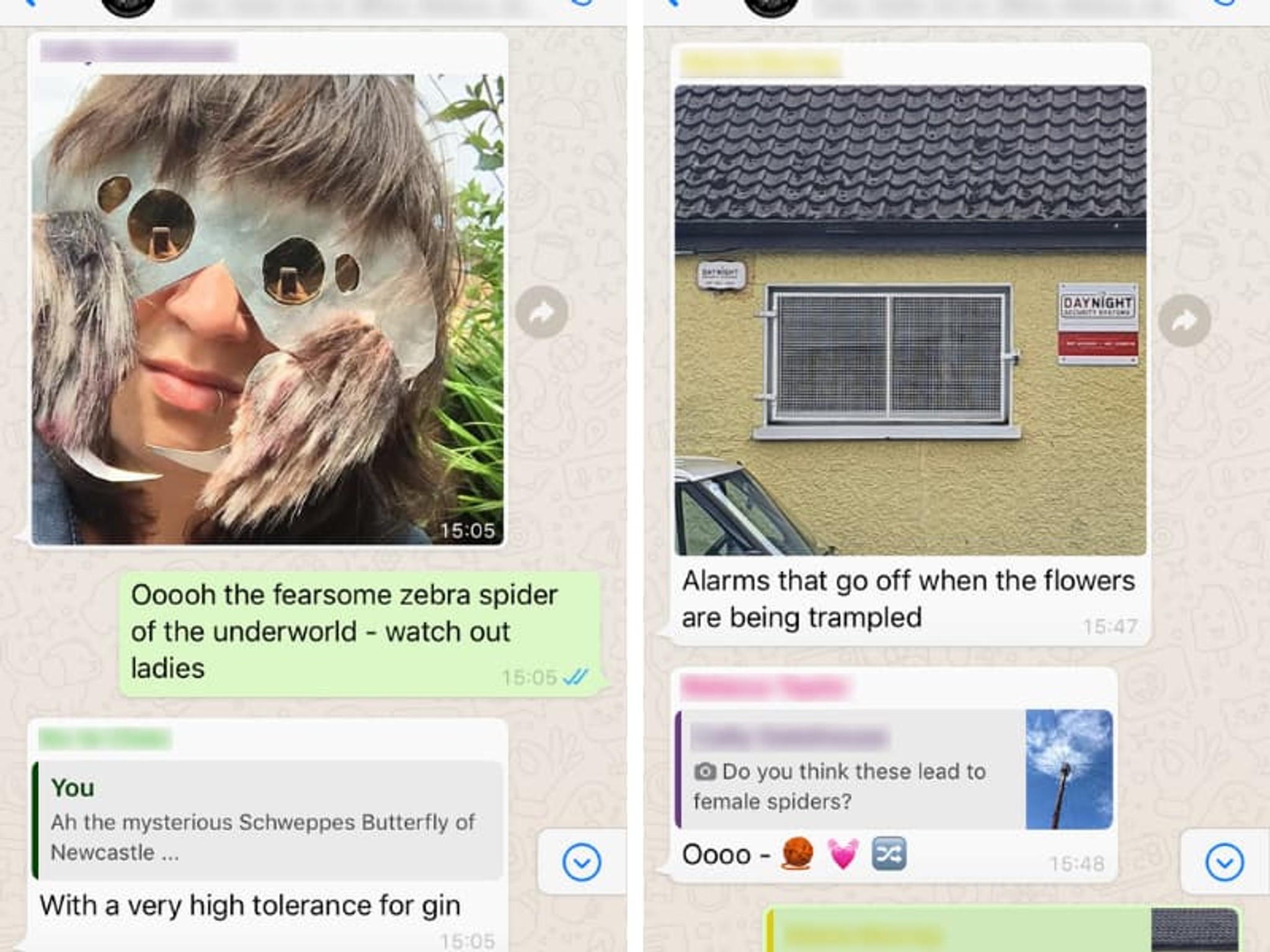 Everyone who took part created fantastical unique masks of creatures they somehow felt a connection to. For an hour we exchanged ideas about how to make use of the data networks in our neighbourhoods as crows, trees, foxes, hedgehog, butterflies, spiders and wildflowers. It was fun, but also hard. As with many online platforms, creating a sense of togetherness as we wandered the streets with our masks, (feeling slightly strange and embarrassed as we encountered inquisitive neighbours and strangers) was difficult.
Yet, despite this awkwardness, the approach also potentially opened up possibilities for other ways of engaging in these spaces and issues differently. It wasn't just a case of translating a collective face-to-face experience to a digital platform. The invitation to participate and WhatsApp together seemed to support collegiate, if not fragmented, insights into how people perceive multispecies data in their neighbourhoods, particularly for those who may have to stay indoors due to shielding, care duties or physical abilities. I'm in the process of reflecting on these insights as I work with partners to run these sessions again in the next few months.
Thank you to Sara Heitlinger and Noortje Marres for the initial inspiration for this work. Also Alison Powell for her data walking approach. Further thanks to Ko-Le Chen, Simran Chopra, Dave Clarke-Mason, Hazel Dixon, Cally Gatehouse, Maria Murray, Rebecca and Amber Taylor for their amazing mask making, contributions and discussions.
Here is a link to the ACM paper 'Ministry of Multispecies Communications', and a link to DIS online exhibition.