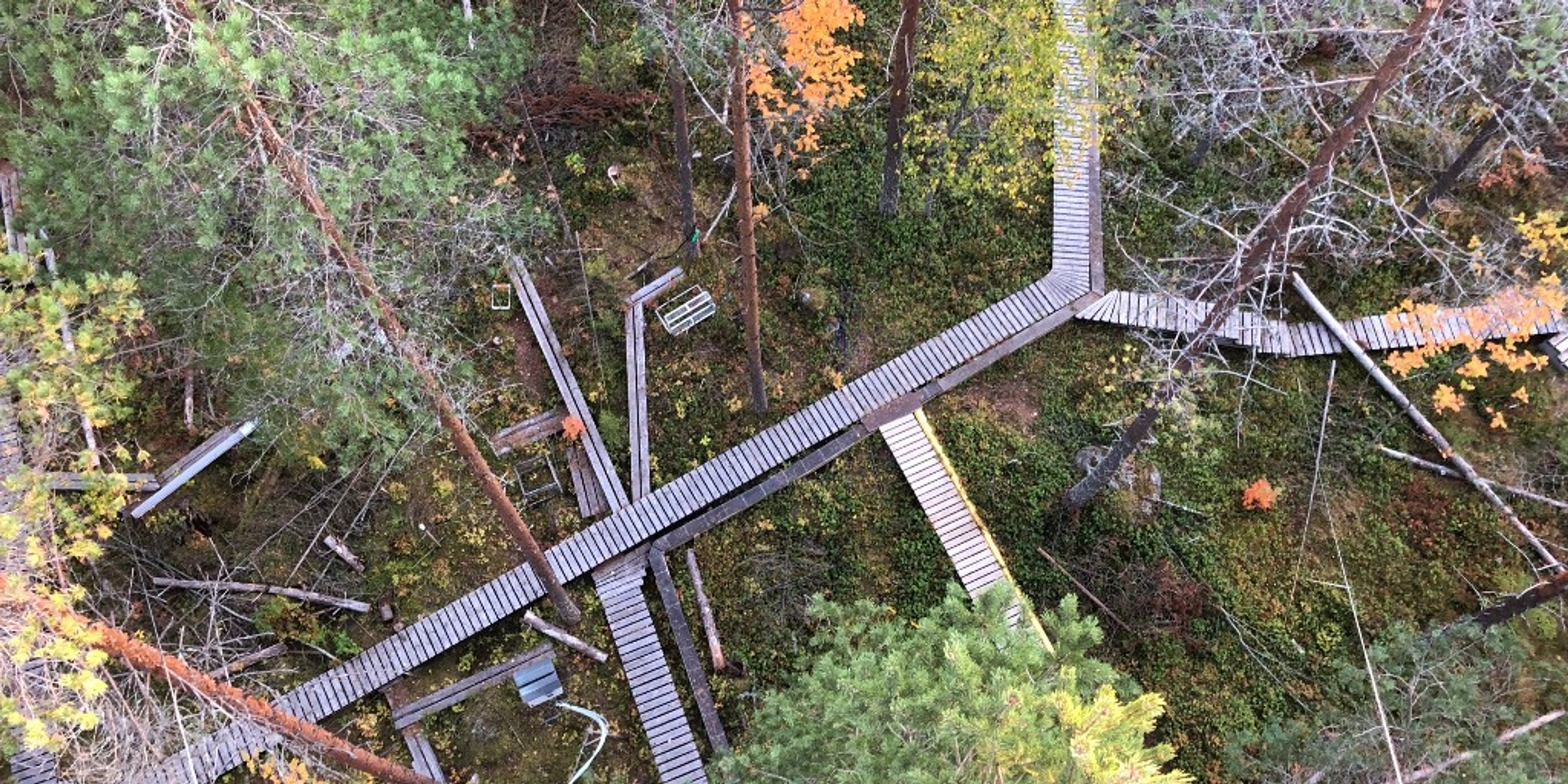 Participatory Design Conference: Embracing Cosmologies
Tuesday, 2 August 2022
How do you hold a conference in 17 places all at once? Not just online, but 17 difference in-person events that make up one conference. That is the aim of the Participatory Design Conference (PDC) 2022, co-chaired by Open Lab's Rachel Clarke.
The main PDC conference will be taking place in Newcastle Upon Tyne at the Urban Sciences Building, Newcastle University. However, there will be activities in Austraila, Brazil, East Africa, Portugal and Puerto Rico to name a few.
Not only that, but the conference will be a hybrid using the Open Lab designed Deconf platform. Deconf was designed to host the International Red Cross's virtual Climate:red conference in 2019, it is a de-centralised conference platform that integrates several video platforms, and chat for the full conference experience. Check out the conference platform here.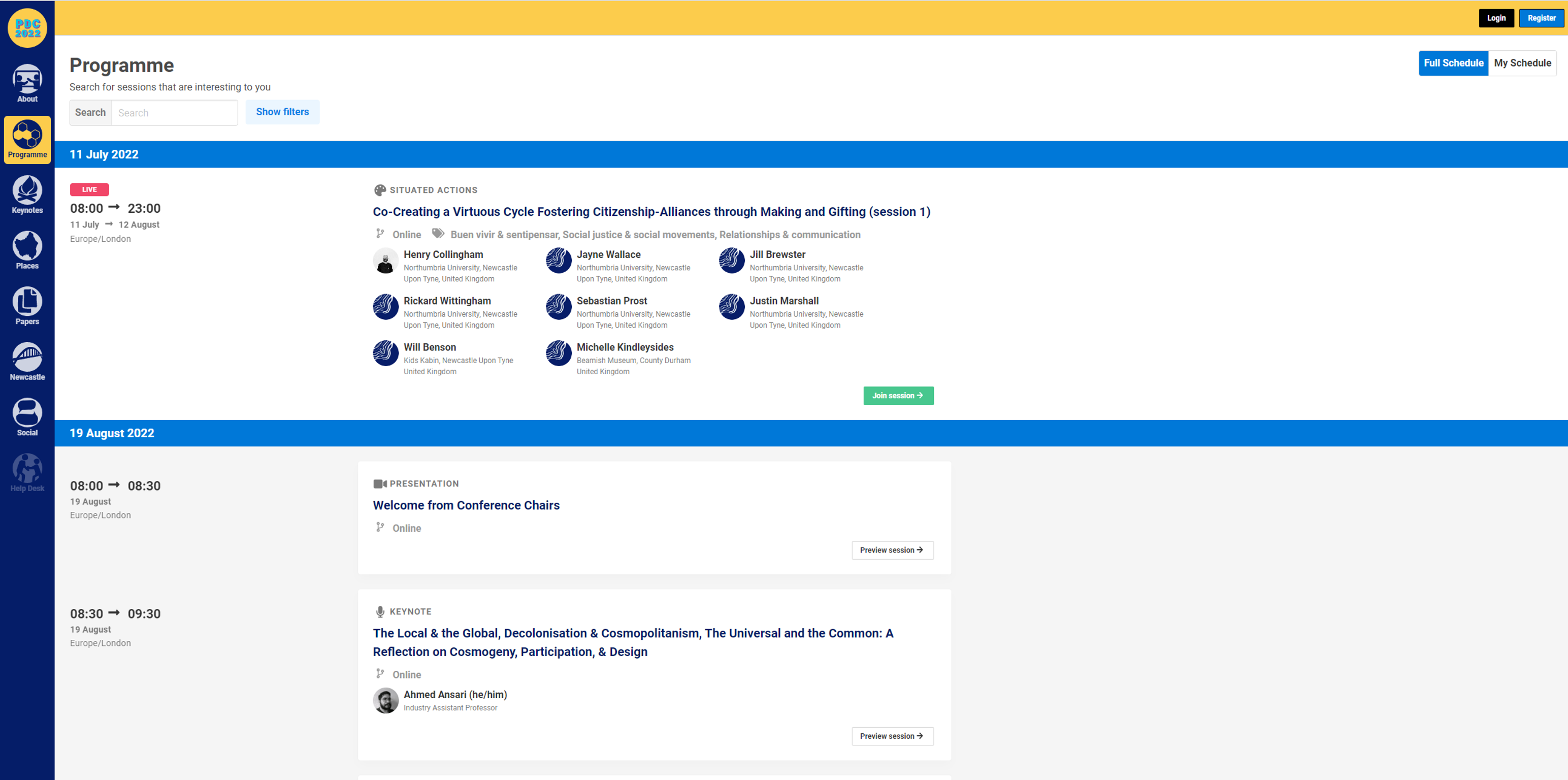 The main conference will take place between 19 Aug - 1 Sept. You can register here until the start of the conference.
What is PDC 2022?
PDC invites researchers and practitioners working on participatory design in areas such as, but not limited to, HCI (Human-Computer Interaction), CSCW (Computer Supported Cooperative Work), Design, Architecture and Anthropology.
The theme for the 2022 conference is Embracing Cosmologies: Expanding Worlds of Participatory Design. Through invoking a hopeful design of social justice that responds to multiplicity and relational interdependence, the conference will explore what it means to embrace cosmological approaches to participatory design.
Newcastle and beyond
Attendees will have the opportunity to see more of the North East as the Situated Actions and Exhibition space will be at Shieldfield Art Works and even have the opportunity to visit the coast as part of the conference dinner.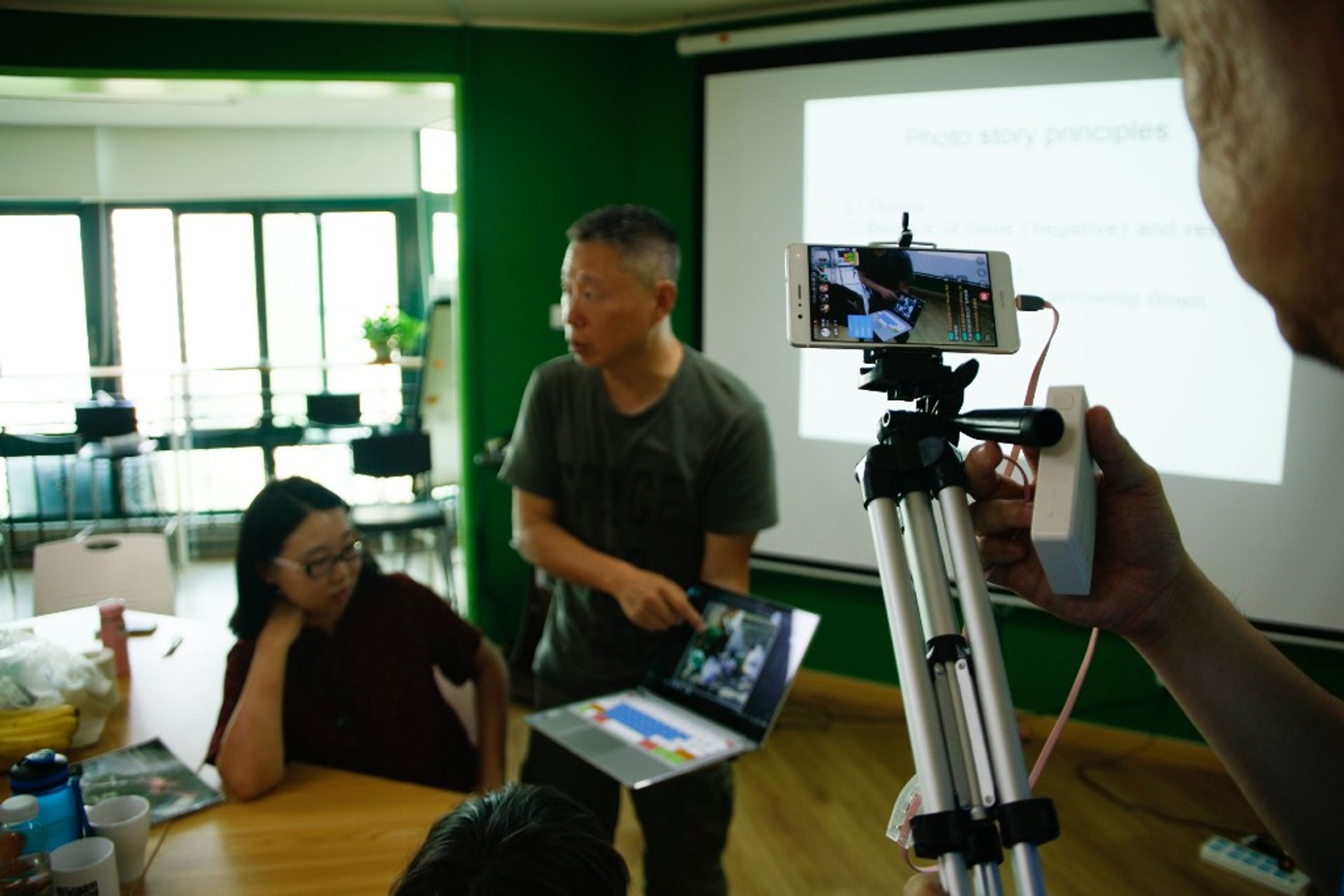 With the Situated Actions people will have the opportunity to do things in-person or online, such as KN(eat)TING - crafting while eating, and sharing knowledge, and going on 1 hour open forest walks through the Ouseburn valley, Newcastle.
PDC in numbers
So far, we've had over 200 people sign up to the conference, as well as 92 articles in our proceedings, 50 events organised by PDC Places, 32 Exploratory papers, 20 Full Papers, 16 Online Paper sessions, 13 Workshops, 8 Situated Actions, 5 PDC Places panel & showcases, 4 Keynotes, 3 Beyond Academia Panels, 3 Social Events and 1 Exhibition.
We are also lucky to have four fantastic keynote speakers at PDC – two for the online conference, and two for the in-person event in Newcastle upon Tyne.
At the online conference we have Professor Ahmed Ansari (he/him), Industry Assistant Professor at New York University and Professor Catherine D'Ignazio (she/her),
Associate Professor of Urban Science and Planning in the Department of Urban Studies and Planning at MIT.
In Newcastle upon Tyne , we have Professor Lilly Irani (she/her), Associate Professor of Communication & Science Studies at University of California, San Diego and Professor Ann Light (she/her), Professor of Design and Creative Technology, University of Sussex, UK and Professor of Interaction Design, Social Change and Sustainability at Malmö University, Sweden.
We can't wait to see you there!