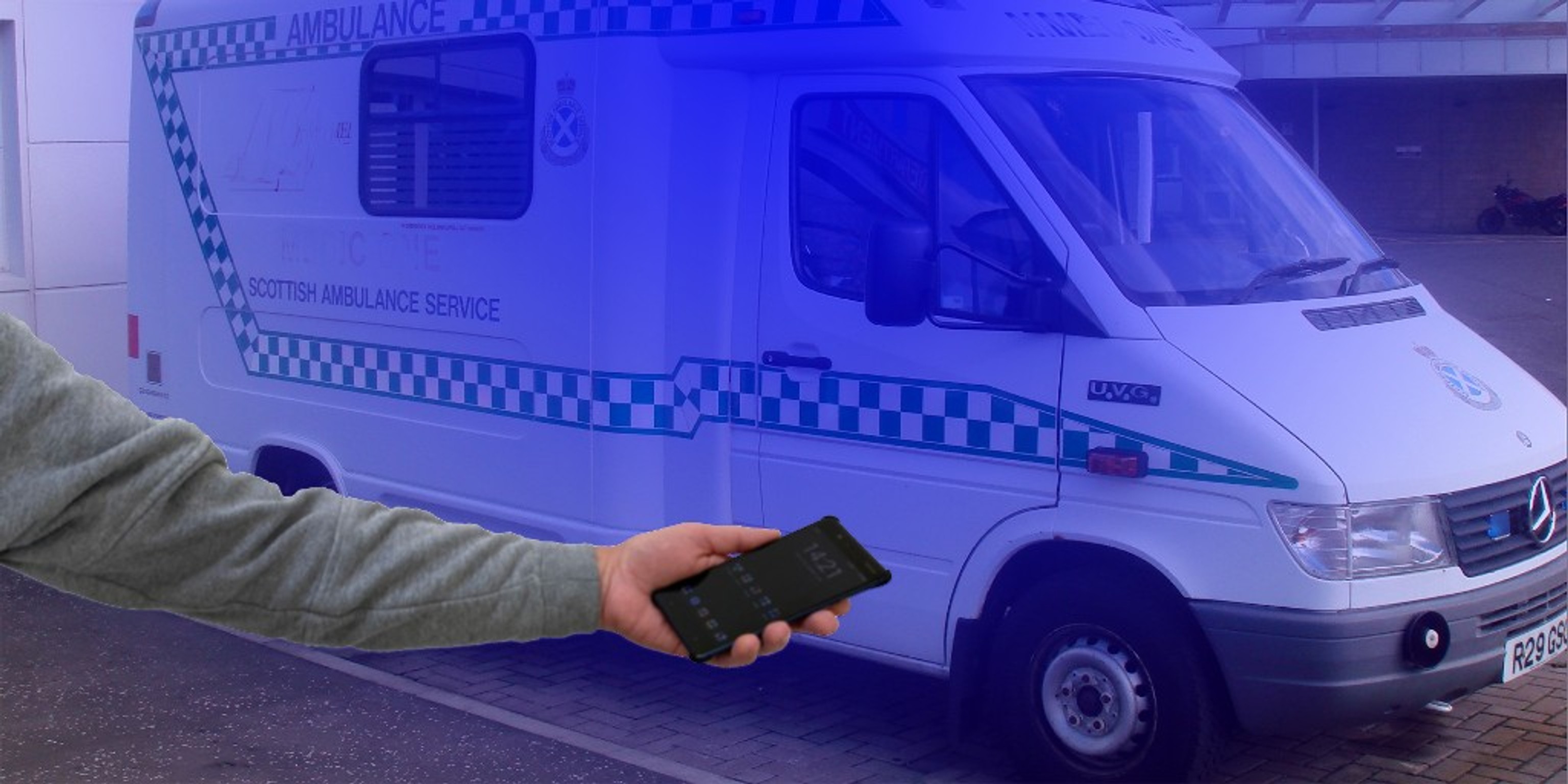 Smartphone Data and Public Health Emergencies: Understanding people's attitudes to extracting personal smartphone data
Digital Health

Abstract
A novel mixed-methods approach to investigate people's attitudes to extracting personal data from their smartphones during public health emergencies, providing guidance on relevant considerations for ongoing and upcoming design and development processes.
Method
Focus group formative study, leading to a larger mixed-methods online survey undertaken during the coronavirus restrictions, using an innovative three-stage analysis approach to combine insights from the quantitative and qualitative data.
Takeaways
We identified tensions and mitigations in user values leading to the description of four characteristic user-groups that can inform considerations for design and development activities.
The growing interest in mobile health and wellbeing tracking has increased broader awareness and debate around the related collection, sharing and use of personal data. A formative study, undertaken pre-pandemic, revealed people viewed their smartphones as elements of self-embodiment, where forced access without consent is assault and requires overwhelming societal benefits to justify. The analysis also pointed to the difficulty of gaining consent, a lack of knowledge about legal aspects, and a distrust about the State collecting data.
A subsequent larger online survey was undertaken with the onset of the coronavirus lockdown, which provided timely relevance to understanding people's attitudes towards data access and consent for public health uses. Like the formative study, the survey was based around three scenarios of increasing medical severity, ranging from a general medical data consent topic through to more specific national emergency issues, with follow-up questions related to coronavirus. The analysis used a three-stage mixed methods approach, initially undertaking separate thematic qualitative and quantitative analyses, before using results from the latter to reframe understandings of the qualitative data.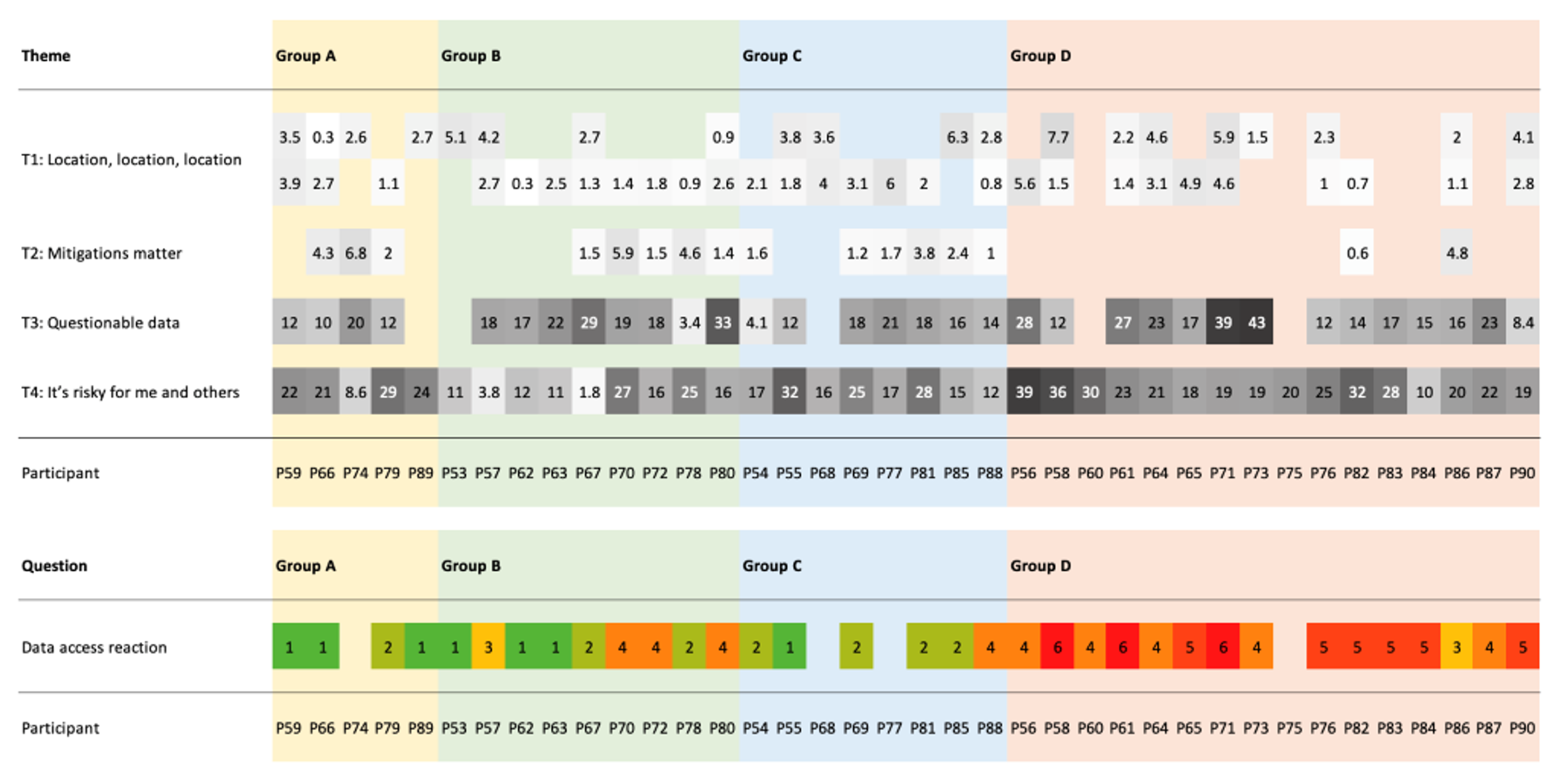 Our study indicates concerns and considerations people have when they specifically think about sharing data from their smartphones to participate in public health emergency response activities, based on their experiences and thoughts. It highlights tensions between privacy, lawfulness, consent, mitigations, and sense of duty, informing the description of four characteristic user-groups.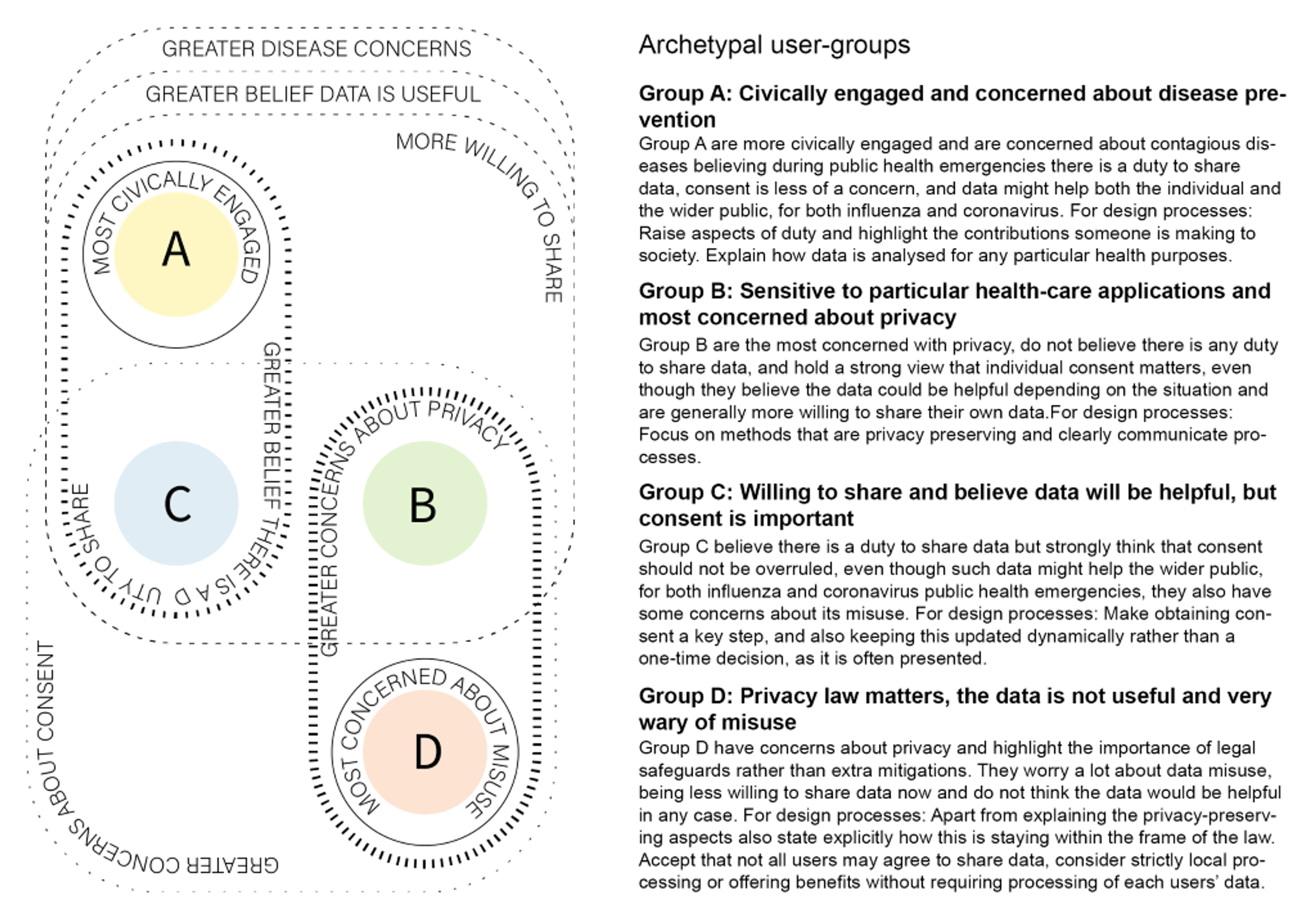 These findings provide additional understanding on the nature of concerns about data access and consent, and identify implications for the design and application processes of public health technologies for supporting citizen-collaborative data collection and responses to the control of highly communicable diseases.