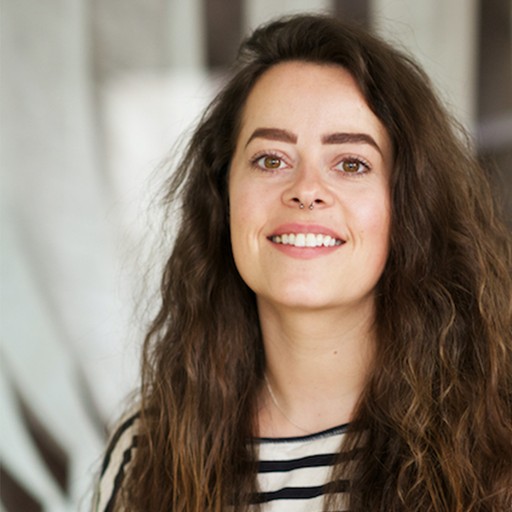 I have an undergraduate degree in Food and Human Nutrition, MSc in Public Health and Health Services Research and MRes in Digital Civics.
My research interests are around the impact of digitally collected data on public health and public health service provision. I'm currently working on two case studies to support this research.
Firstly, using FeedFinder (a mobile application to support breastfeeding women to find, rate and review places according to how breastfeeding friendly they are) alongside breastfeeding peer support networks in understanding how they might use the data to impact on service provision for breastfeeding support in Newcastle.
The second case study is a collaborative action research project involving community representatives from Elswick, Newcastle. We are interested in the impact of collective action and how this might influence the wider food environment. The first part of the project focusses our attention to the increased proliferation of takeaway food outlets in Elswick and how we might encourage healthier offerings at an affordable cost for the community. I have a particular interest around food security and food poverty.
My research pre-PhD (Research Assistant – Human Nutrition Research Centre, Newcastle University) focussed primarily on dietary assessment, and I was involved in the development and evaluation of INTAKE24, a 24hr dietary recall system for large scale population studies. The system is currently undergoing further development and translation into different languages for international use. Other projects included dietary analysis for the Hairy Dieters, dietary assessment in young children for Change4Life West Newcastle and an investigation into food advertisements in women's popular monthly magazines in the UK.
I also ♥ baking.
2020
Parental responsibility for pediatric ventricular assist devices: Views of families on the acceptability of hospital discharge
2020 – Pediatric Transplantation
Open website
10.1111/petr.13636
2019
Validity and reliability of an online self-report 24-hour dietary recall method (Intake24): A doubly-labelled water study and repeated measures analysis
2019 – Journal of Nutritional Science
Open website
10.1017/jns.2019.20
2018
Applying computational analysis to textual data from the wild: A feminist perspective
2018 – Conference on Human Factors in Computing Systems - Proceedings
Open website
10.1145/3173574.3173800
Field Testing of the Use of Intake24 - An Online 24-Hour Dietary Recall System
2018 – Nutrients
Open website
10.3390/nu10111690
2017
Iterative Development of an Online Dietary Recall Tool: INTAKE24
2017 – Nutrients
Open website
10.3390/nu9020118
2016
Comparison of INTAKE24 (an Online 24-h Dietary Recall Tool) with Interviewer-Led 24-h Recall in 11–24 Year-Old
2016 – Nutrients
Open website
10.3390/nu8060358
Factors important for women who breastfeed in public: a content analysis of review data from FeedFinder
2016 – BMJ Open
Open website
10.1136/bmjopen-2016-011762
Treatments for hyperemesis gravidarum and nausea and vomiting in pregnancy: a systematic review and economic assessment
2016 – Health Technology Assessment
Open website
10.3310/hta20740
Treatments for Hyperemesis Gravidarum and Nausea and Vomiting in Pregnancy: A Systematic Review
2016 – Journal of the American Medical Association
Open website
10.1001/jama.2016.14337
2015
Iterative development of an online dietary recall tool, INTAKE24
2015 – Proceedings of the Nutrition Society
Open website
10.1017/S0029665115001329
A systematic review of the clinical-effectiveness of interventions for nausea and vomiting in pregnancy
2015 – British Maternal & Fetal Medicine Society (BMFMS) 17th Annual Conference 2015
Open website
10.1111/bjo.2015.122
Comparison of INTAKE24 (an online 24hr dietary recall tool) with an interviewer-led 24hr recall method in 11-16 year olds
2015 – Nutrition Society Summer Meeting
Open website
10.1017/S0029665115000774
2014
Developing an interactive portion size assessment system (IPSAS) for use with children
2014 – Journal of Human Nutrition and Dietetics
Open website
10.1111/jhn.12127
Cost-Effectiveness of Cilostazol, Naftidrofuryl Oxalate, and Pentoxifylline for the Treatment of Intermittent Claudication in People With Peripheral Arterial Disease
2014 – Angiology
Open website
10.1177/0003319712474335
2011
Variations in food and drink advertising in UK monthly women's magazines according to season, magazine type and socio-economic profile of readers: a descriptive study of publications over 12 months
2011 – BMC Public Health
Open website
10.1186/1471-2458-11-368