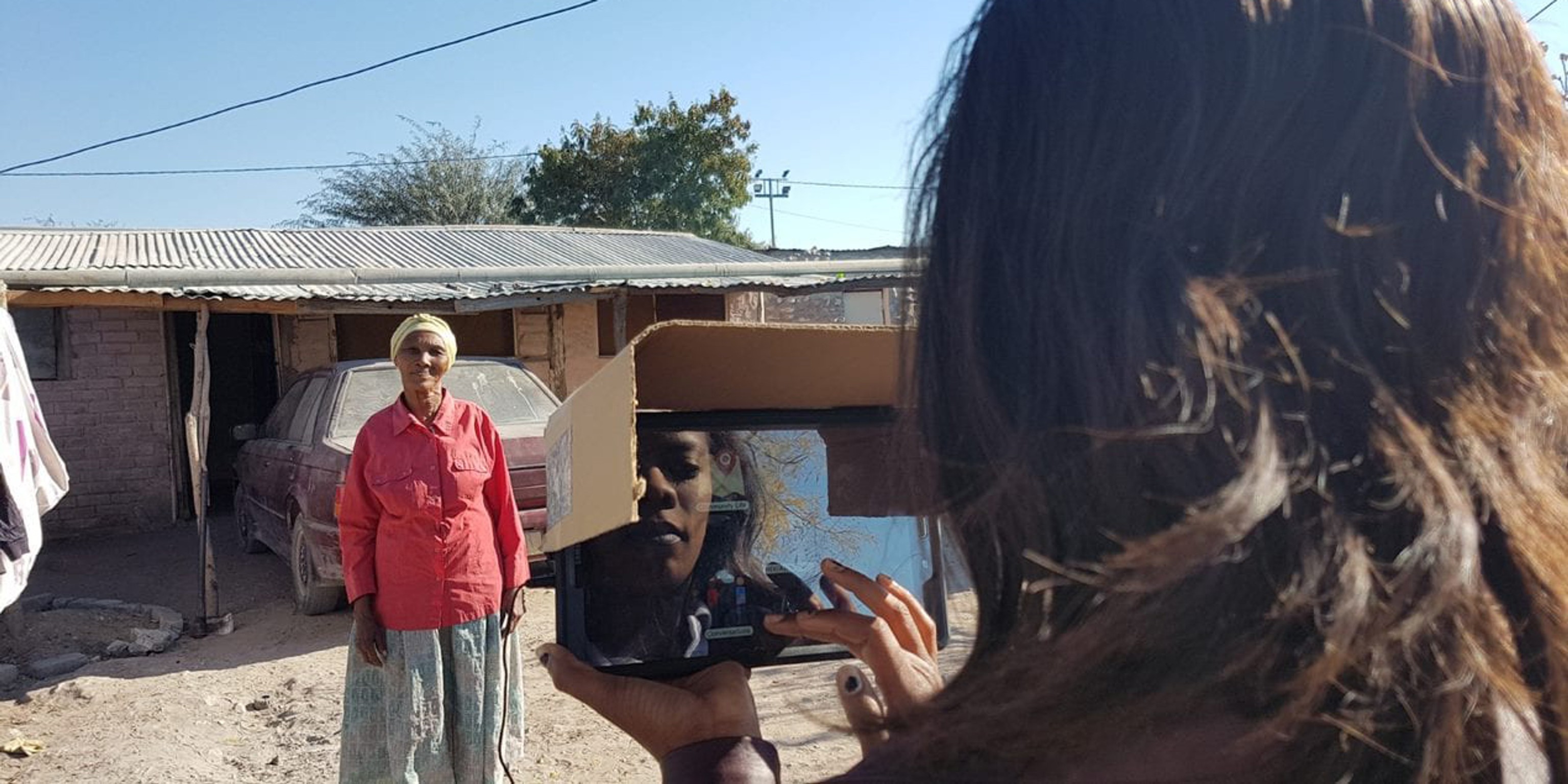 Our Story: A participatory video app and workflow that can be used by anyone
Digital Sustainability


Collaborators International Federation of Red Cross and Red Crescent Societies
Abstract
Addressing challenges in development contexts for sustainable participatory video.
Method
Our Story is a mobile application and workflow, allowing the community to create their own videos at low-cost and in areas of low-connectivity.
Takeaways
Our Story was used by the International Red Cross and Red Crescent Society (IFRC) to gather feedback on a number of humanitarian projects.
Our Story is a mobile application and workflow developed in collaboration with the International Federation of Red Cross and Red Crescent Societies (IFRC) to gather participatory feedback on their projects.
Our Story uses a method called Participatory video, working with communities to produce videos about the impact of these projects. However often this method involves heavy cost - such as camera crews or professional editors.
The application is a perfect fit for a methodology that focuses on gathering information from the eyes of community representatives on relevant issues regarding the evaluated project. The data collected through the videos serve to highlight concerns which need to be addressed not only at the community level but also amongst the targeted groups.
Often the topic and narrative of videos are decided by the facilitators, rather than the community themselves. Our Story allowed for the community to choose not only what they film, but how they put the stories together.
The Our Story app uses low-cost phones and tablets, and gives the communities full control over the videos - at a much lower cost. Different versions of the Our Story app were designed to work in areas with low-connectivity, or in areas with no internet.
The IFRC used Our Story on a water sanitation and hygiene promotion project (WASH) in Tumbit Melayu, Indonesia and a HIV/AIDS Orphan and Vulnerable Children's project in Otjozondjupa region, Namibia. The stories collected in the project were planned, collected, directed and edited by men, women, elderly and young people.
How it works
Facilitators work with the community to help them plan and ideate their videos, they then use the mobile app to capture footage for their story.
The community members review the video, and edit it via the app. The final cuts are screened for the community to see and given to them on a USB stick, which helps to build trust between them and the IFRC.
Our Story was based on a former Open Lab app, Bootlegger, which helped people overcome the skill barriers to producing professional quality videos.