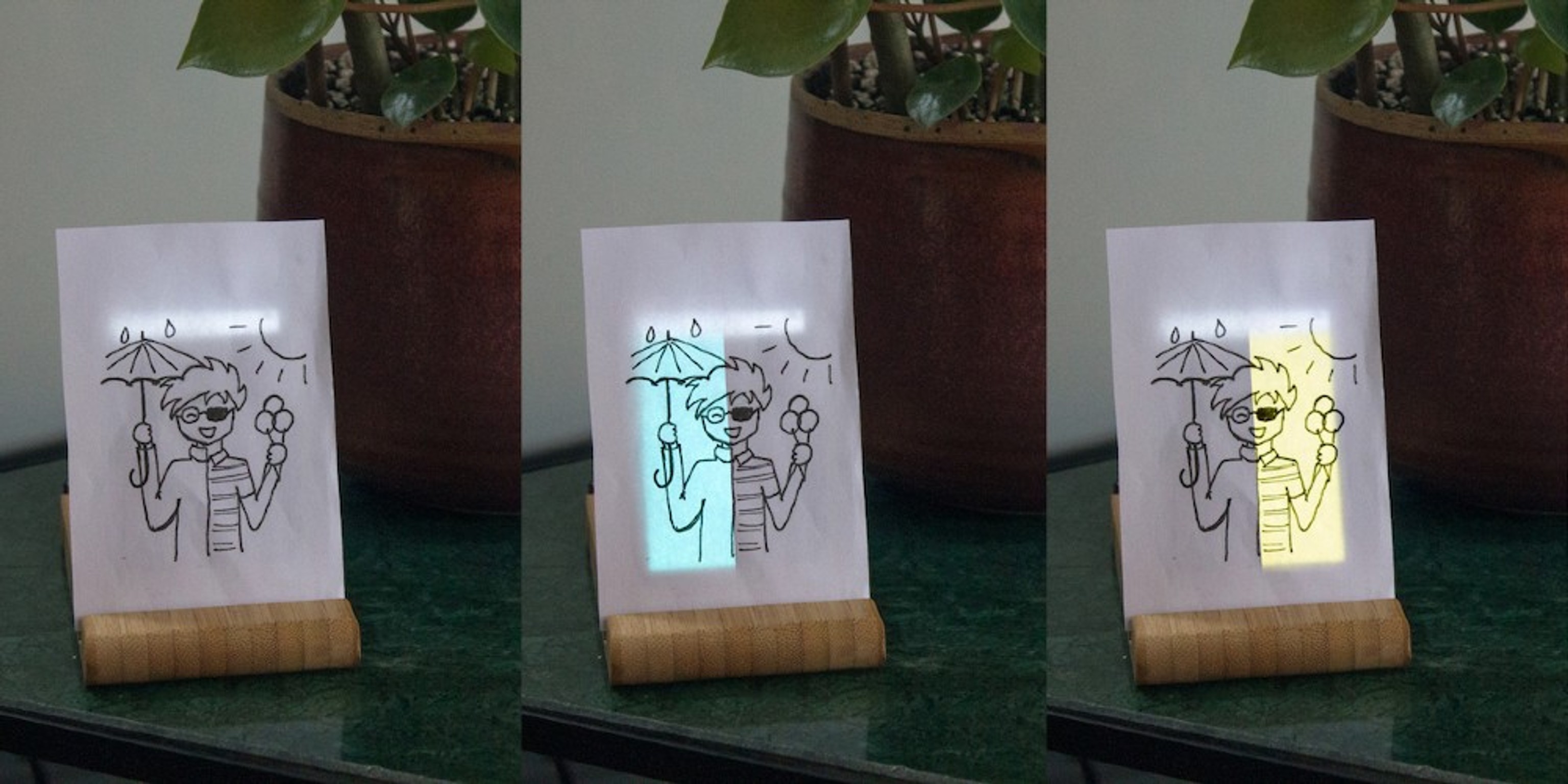 Phone Grown: developing family-focused domestic ambient displays at home
Inclusive Design


Collaborators Northumbria University
Abstract
Exploring the design of family-focused information displays through DIY and creative practises.
Method
A tutorial to (remotely and independently) DIY an unused phone into an ambient display, using spreadsheets, pencil and paper.
Takeaways
The Phone Grown tutorial has been featured on Instructables.com and can be followed fully independently by anyone across the world.
Phone Grown is an open-source, DIY tutorial that helps you and your family transform an unused smartphone into an ambient information display. It is built on Google Spreadsheets, which allows you to configure data-driven rules and design visual outputs for your phone. Using pen and paper, you can contextualise these visual outputs further to suit your needs. With this tutorial, we (remotely) explore how we can involve and empower families in the development of future Internet of Things (IoT) products and scenarios.
Closely following families in an iterative design process of their Phone Grown display, we surface needs, tensions and design values that families – as a group – embody towards data-driven technologies. The project focuses specifically on the collaboration and use by multiple family members, as – contrastingly – most modern technologies only tailor an individual's needs.
The Phone Grown project is fully open-source and designed to be used independently from us – where you have full transparency and ownership of your data and usage. More details and where to get started can be found on phonegrown.site
Highlights
The Phone Grown tutorial has gained a big traction on the Instructables.com DIY platform, with ~7000 views.
Phone Grown has been explored by a handful of IoT experts and academics during the 2020 (virtual) ThingsCon Conference and the Open Lab HCI Summer Festival.
The novel approach to repurpose unused phones for domestic uses in the Phone Grown project continues to spark academic discourse around sustainability, transparency and privacy of IoT devices.