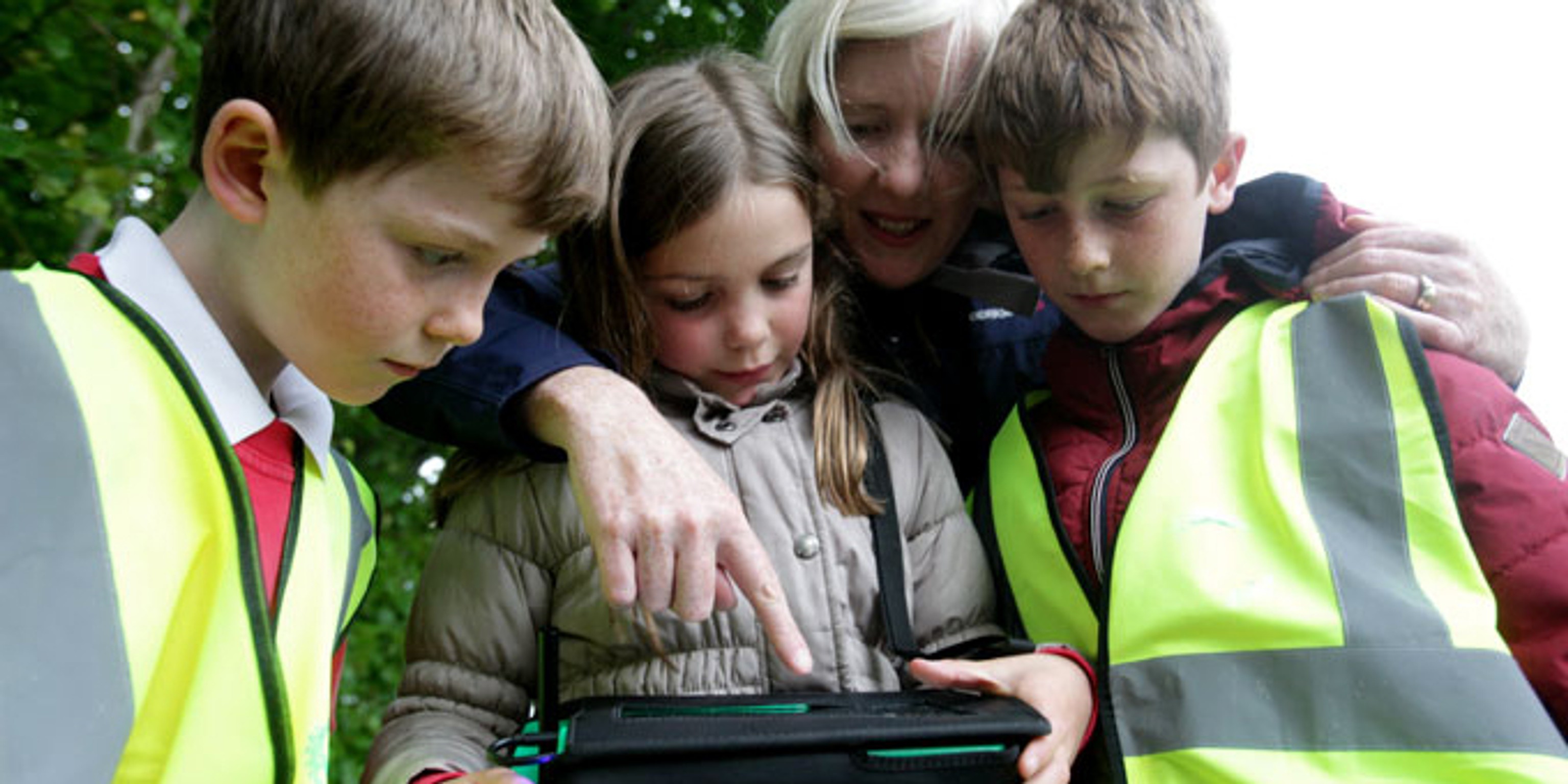 Sense my Street: A toolkit for data-driven change
Digital Sustainability




Collaborators Space for Heaton, Space for Jesmond, Urban Observatory
Abstract
Giving communities the tools to collect data and campaign for change in their local environment.
Method
A toolkit comprising scientific-grade precision equipment and simple instructions on how anyone can use them for gathering data.
Takeaways
The toolkit has been taken up by activists, researchers, teachers and schoolchildren right across the country to inspire community change.
Sense My Street is an urban sensing toolkit and citizen led science initiative in Newcastle, set up in collaboration between the Open Lab and Urban Observatory – the UK's largest urban data sensing network. It works with local communities to tackle pressing urban challenges such as air quality, traffic congestion and flooding (river levels).
Sense My Street gives people the power to gather data relevant to issues that are important to them at a local scale, using scientific grade equipment. It's been used with local activists, researchers and even in schools right across the country.
Sense My Street is powered by sensors provided by the Urban Observatory. So far, the toolkit includes sensors for air quality, environmental noise monitoring and traffic. There's several different pieces of equipment for each of these - and many of them are handheld, meaning they can be borrowed by anyone who wants to use them in their own communities.
It also enables local people to commission sensors and locate them on their streets, collecting evidence to inform or even change their communities. By visiting the Sense My Street website, anyone can use the interactive mapping tool to identify potential locations where more data might be needed and discuss using the in-built feedback tools. It's also been used with primary schools to involve children in identifying issues in their environment.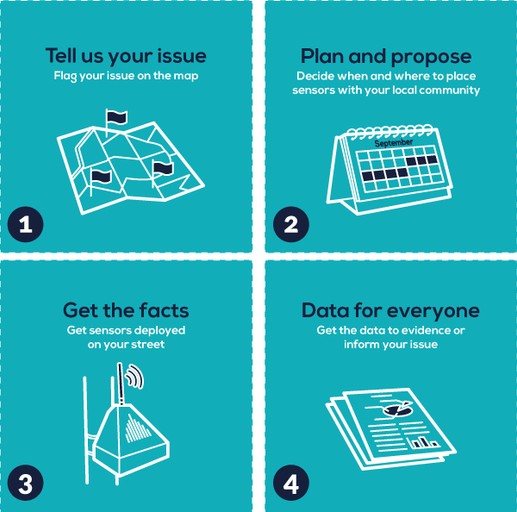 Highlights
The Sense My Street project was mentioned as one of the criteria for Newcastle winning the Smart City of the Year awards by Digileaders in 2019.
Sense My Street has generated significant interest in the media, featuring in environmental monitoring industry publications Environmental Technology and Air Quality News.
It was also included in the UK Collaboratorium for Research on Infrastructure and Cities (UKCRIC) Insights series, and was most recently featured in the EU Commission's Euro Cities 100 Days, 100 Ways programme as an exemplar project tackling cross-European challenges.