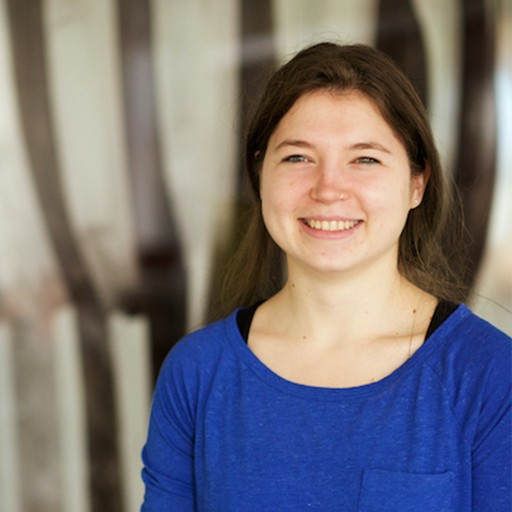 Angelika Strohmayer
Alumni
Broadly, I am interested in the ways in which we can use digital technologies to facilitate a movement towards a more socially just world. I do this by researching the ways in which sex work support services can make use of digital technologies to bridge service delivery and advocacy work to improve access to justice for sex workers. Sometimes, I blog about my experiences of working in this space.
Before joining Digital Civics, I completed my BEd in Primary School Education in Linz, Austria with a focus on reform pedagogies and creative and dramatic practice within english as a second language learning. After completing several internships in the field of education and creative practices with orphanages, schools, and social service providers, I completed a MA in Education focusing on International Development. Within this programme, I investigated learning networks, local learning ecologies and natural learning among adults experiencing homelessness in Bucharest, Romania envisioning potentials for HCI and digital technologies.
Since starting at Open Lab, I have also co-founded fempower.tech, a feminist group in Open Lab, and the Digital Economy Diversity Network that aims to connect all 11 EPSRC Digital Economy Centres for Doctoral Training in a working group to actively promote inclusivity, foster productive discussions, and develop tangible strategies to address inequalities in each of the centres.
2020
"We come together as one…and hope for solidarity to live on": On Designing Technologies for Activism and the Commemoration of Lost Lives
2020 – Designing Interactive Systems - DIS '20
Open website
10.1145/3357236.3395452
2019
Mapping the Margins: Navigating the Ecologies of Domestic Violence Service Provision
2019 – Proceedings of the 2019 CHI Conference on Human Factors in Computing Systems (CHI '19)
Open website
10.1145/3290605.3300352
Technologies for Social Justice: Lessons from Sex Workers on the Front Lines
2019 – CHI - Conference on Human Factors in Compupting Systems
Open website
10.1145/3290605.3300882
Using technologies to commemorate International Day to End Violence Against Sex Workers in the North East of England
2019 – Journal of International Women's Studies
Open website
2018
Trans sex workers in the UK: Security, services and safety
2018 – Policing the Sex Industry: Protection, Paternalism and Politics
Open website
10.4324/9781315196893
A Schnittmuster for crafting context-sensitive toolkits
2018 – Conference on Human Factors in Computing Systems - Proceedings
Open website
10.1145/3173574.3173725
Justice-Oriented Ecologies: A Framework for Designing Technologies with Sex Work Support Services
2018 – Routledge International Handbook on Sex Industry Research
Open website
#CHIversity: Implications for equality, diversity, and inclusion campaigns
2018 – 2018 CHI Conference on Human Factors in Computing Systems
Open website
10.1145/3170427.3188396
Feminist hci: Taking stock, moving forward, and engaging community
2018 – CHI EA '18: Extended Abstracts of the 2018 CHI Conference on Human Factors in Computing Systems
Open website
10.1145/3170427.3185370
Untold stories: Working with third sector organisations
2018 – Conference on Human Factors in Computing Systems - Proceedings
Open website
10.1145/3170427.3170608
2017
Technologies and Social Justice Outcomes in Sex Work Charities: Fighting Stigma, Saving Lives
2017 – ACM CHI Conference on Human Factors in Computing Systems
Open website
10.1145/3025453.3025615
Reflexive Practices for the Future of Design Education: An Exercise in Ethno-Empathy
2017 – The Design Journal
Open website
10.1080/14606925.2017.1352655
2015
Exploring Learning Ecologies among People Experiencing Homelessness
2015 – 33rd Annual ACM Conference on Human Factors in Computing Systems
Open website
10.1145/2702123.2702157