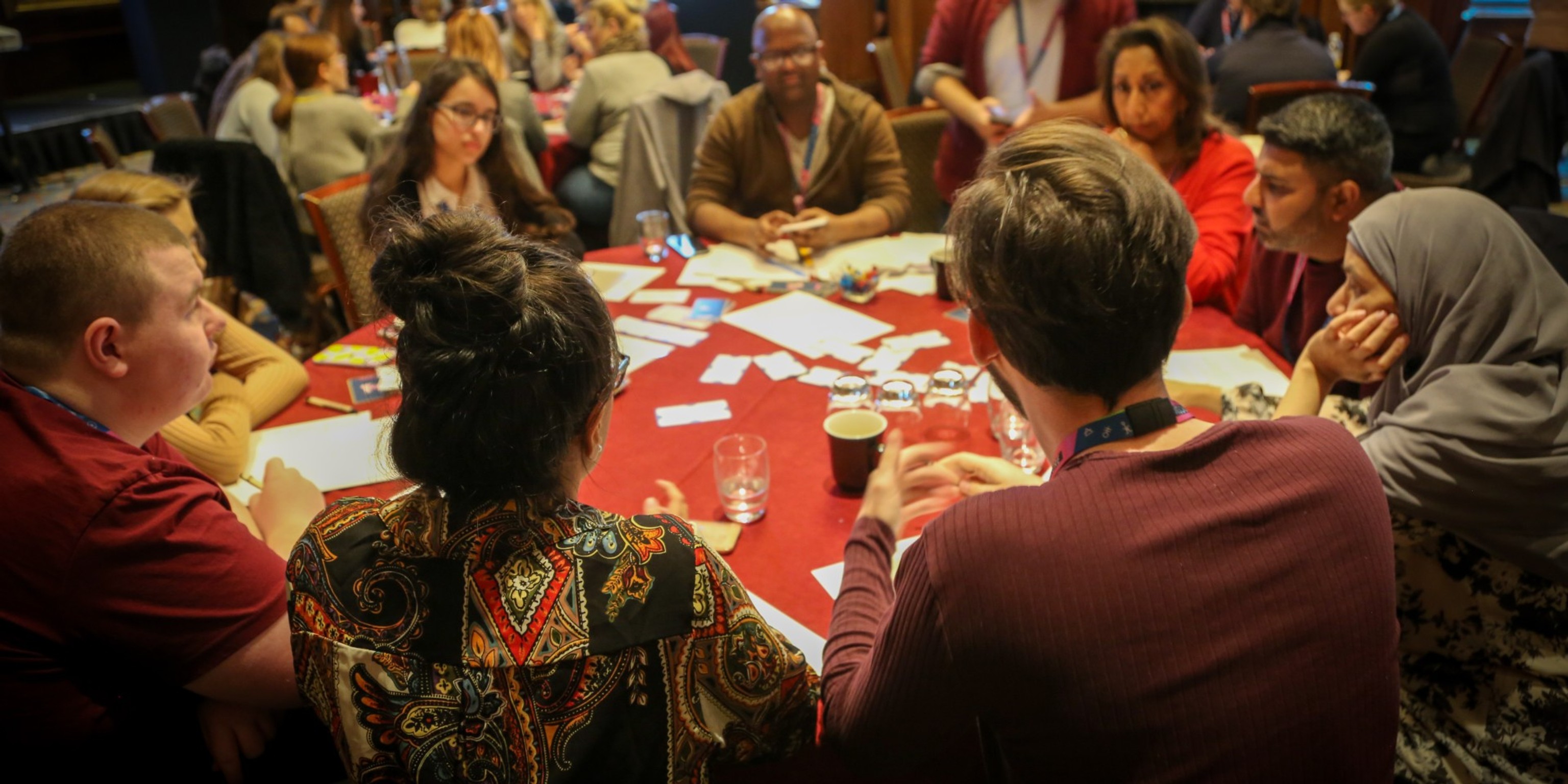 It's Our Future: putting young people at the centre of building their future
Design Futures











Collaborators Barnardo's, Nottingham University
Abstract
A project to find ways to put young people at the centre of imagining and building their futures.
Method
We designed and ran a card game during the workshop to invite bold new ideas for the future. Afterwards, we compiled the responses into a youth manifesto that we issued during the 2019 UK General Election.
Takeaways
We ran a workshop in Westminster that brought 85 young people, youth workers and civic leaders from every corner of the UK to design the future - on their terms.
When so much is going on in the world right now, it's sometimes hard to think about the future. But it's becoming more important than ever to start doing this.
Young people will inherit the future, and they have a right to be heard in what this future looks like. With It's Our Future, that's exactly what we aimed to do. Channelling the energy and visual design of movements such as the School Strike for Climate, we wanted to provide a platform for young people to envision what they want from the future, and what they could do to get there.
Working with Barnardo's, the UK's largest children's charity, we designed an event in October 2019 held in Westminster - steps away from the Houses of Parliament. A total of 85 people, including young people, youth and project workers, researchers and civic leaders took up the invitation to travel to London and figure out together how to design and reach the futures that we want for our communities.
At the event, we wanted to do more than just ask what young people wanted from their futures - we wanted to think through how we might build these futures, and how this could be the start of a social movement for change.
We designed this as a card game to make it as easy as possible to take part. We used over 500 cards over five hours, asking participants to tackle three important questions:
What would transform your life if it happened over the next three to five years?
What would a world look like where these changes have happened?
What changes can we make right now to start building that world?
We compiled all the comments into six key demands that we put together as a manifesto for young people in the 2019 UK general election. You can see what these demands are below, or read it for yourself and share with decision makers to see what they will do to start building the futures that young people really want.
The It's Our Future Manifesto
The It's Our Future launch showed that young people are engaged in the issues that affect their lives.
They understand the services they use - such as Child and Adolescent Mental Health services (CAMHS) - and see the problems in our current education system. They're aware of the damage climate change might do their lives, the way digital technologies often make decisions for us, and feel excluded from politics.
If you want to read more, you can see each manifesto point in detail here.